Dreaming of the future is exhilarating, especially when it is about your future family goals. Everyone needs a little inspiration when planning for their future family or visualizing how their family will grow through the years.
Maybe you are still looking for that special someone to live out your future family goals with or maybe your family is just beginning. It does not matter where you are in the family journey, the point is to stay inspired and keep your future family goals at the forefront of your mind.
Here are 41 inspirational quotes for your future family goals.
Quotes for Finding Love to Start a Family
These quotes are great inspiration for the goal of finding love and eventually marriage if so desired.
"We cannot decide to love. We cannot compel anyone to love us. There's no secret recipe, only love itself. And we are at its mercy–there's nothing we can do." ― Nina George
"Love can only be found through the act of loving." ― Paulo Coelho
"Other things may change us, but we start and end with the family." —Anthony Brandt
"The future belongs to those who believe in the beauty of their dreams." ―Eleanor Roosevelt
"Hope lies in dreams, in imagination, and in the courage of those who dare to make dreams into reality." ―Jonas Salk
"The only thing that will stop you from fulfilling your dreams is you." ―Tom Bradley
"Life is what happens to us while we are making other plans." ―Allen Saunders
"You can't stay locked in your room and expect either you to find love or love to find you." ―Michael Bassey Johnson
"I think perhaps love comes from finding someone you feel utterly comfortable with, someone who makes you comfortable with yourself. It's like…finding yourself, or maybe it's like finding the other part of yourself." ―Candice Proctor
"Marry the person who makes you feel like you can face life together. Because that's what it's about. It's about facing life together." ―C. JoyBell C.
Quotes for Starting a Family
The following are fantastic inspirational quotes on the goal of starting a family.
"Everything you've ever wanted is on the other side of fear." ―George Addair
"Having the person that you love by your side and starting a family with them is the best thing that can happen to you in this life. You can't ask for more." ―Elsa Pataky
"Although no one can go back and make a brand new start, anyone can start from now and make a brand new ending." ―Carl Bard
"The family is one of nature's masterpieces." —George Santayana
"Change can be scary, but you know what's scarier? Allowing fear to stop you from growing, evolving, and progressing." —Mandy Hale
"Family is the most important thing in the world." —Princess Diana
"Family is not an important thing, it's everything." —Michael J. Fox
"Love begins at home, and it is not how much we do…but how much love we put into that action." —Mother Teresa
"I can't imagine moving out of this life without leaving behind a healthy family – not a perfect family, but generations who will continue to love each other. Our family isn't perfect, but I couldn't be more thrilled with every one of them. Best of all, we enjoy each other." —Gary Smalley
"One of the greatest ways to lead your family is to be vulnerable enough to show your emotion. This doesn't mean you need to be out of control, but it does require you to be authentic." —Jerrad Lopes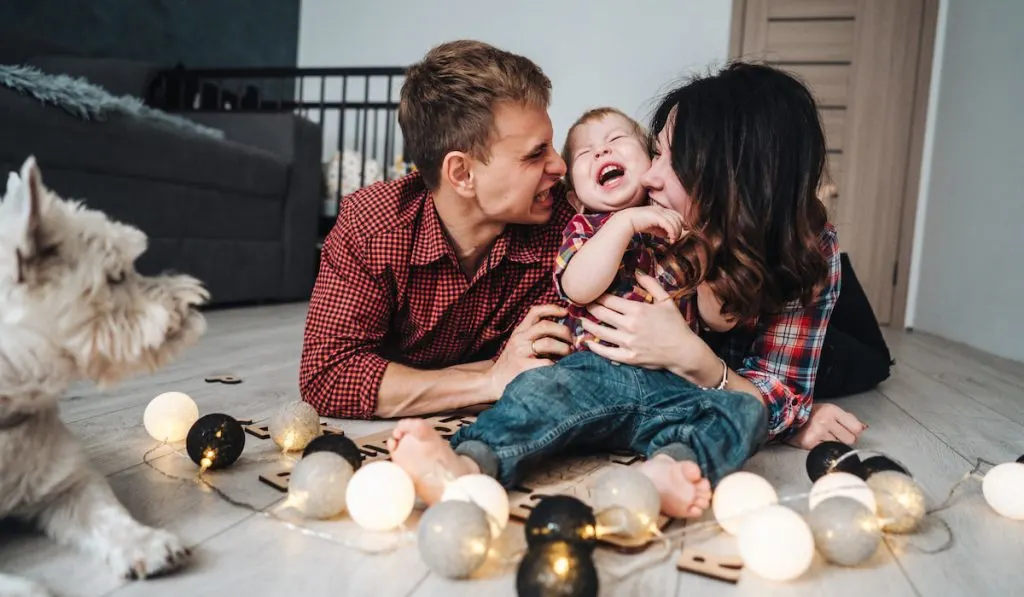 Quotes About Goals for Your Future Family
If you are already married, already have a special someone, or are still waiting for the right person, here are some quotes to inspire your future family goals.
"Show me a family of readers, and I will show you the people who move the world."
―Napoleon Bonaparte
"This is part of what a family is about, not just love. It's knowing that your family will be there watching out for you. Nothing else will give you that. Not money. Not fame. Not work." ―Mitch Albom
"In this life we get only those things for which we hunt, for which we strive, and for which we are willing to sacrifice. It is better to aim for something that you want-even though you miss it-than to get something that you didn't aim to get, and which you don't want! If we look long enough for what we want in life we are almost sure to find it, no matter what that objective may be." ―George Matthew Adams
"All our dreams can come true if we have the courage to pursue them." ―Walt Disney
"While we try to teach our children all about life, our children teach us what life is all about." —Angela Schwindt
"Your family and your love must be cultivated like a garden. Time, effort, and imagination must be summoned constantly to keep any relationship flourishing and growing."—Jim Rohn
"There is no such thing as a perfect family. Behind every door there are issues, the difference is accepting and encouraging each family member as they are not as we would like them to be." —Catherine Pulsifer
"No one's family is normal. Normalcy is a lie invented by advertising agencies to make the rest of us feel inferior." —Anita Baker
Quotes for New or Current Parent Goals
Being a parent can be a great adventure, but inspiration is always needed. Here are several quotes for new or current parents and their goals for their family.
"We cannot always build the future for our youth, but we can build our youth for the future." ―Franklin D. Roosevelt
"I continue to believe that if children are given the necessary tools to succeed, they will succeed beyond their wildest dreams!" —David Vitter
"I will fight for my children on any level so they can reach their potential." —Princess Diana
"What it's like to be a parent: It's one of the hardest things you'll ever do but in exchange it teaches you the meaning of unconditional love." —Nicholas Sparks
"The first happiness of a child is to know that he is loved." —Don Bosco
"All those clichés, those things you hear about having a baby and motherhood—all of them are true. And all of them are the most beautiful things you will ever experience." —Penelope Cruz
"A new baby marks the beginnings of all things – wonder, hope, and a beautiful dream of possibilities." —Unknown
"The moment a child is born, the mother is also born. She never existed before. The woman existed, but the mother, never. A mother is something absolutely new." —Osho
"You know what the great thing about babies is? They are like little bundles of hope. Like the future in a basket." —Lish McBride
"Having a baby is a life-changer. It gives you a whole other perspective on why you wake up every day." —Unknown
"Have a heart that never hardens, and a temper that never tires and a touch that never hurts." —Charles Dickens
"The potential possibilities of any child are the most intriguing and stimulating in all creation." —Ray L. Wilbur
"If you can give your child only one gift, let it be enthusiasm." —Bruce Barton
Conclusion
The best quotes are the ones that inspire and give hope. You should not have any problem dreaming about your future family goals with these great quotes to guide you in the right direction.
Resources:
Finding inspiring quotes about future family goals was an experience to remember. Here are the sources used in this article.